Tools and resources for coastal managers, researchers, and practitioners.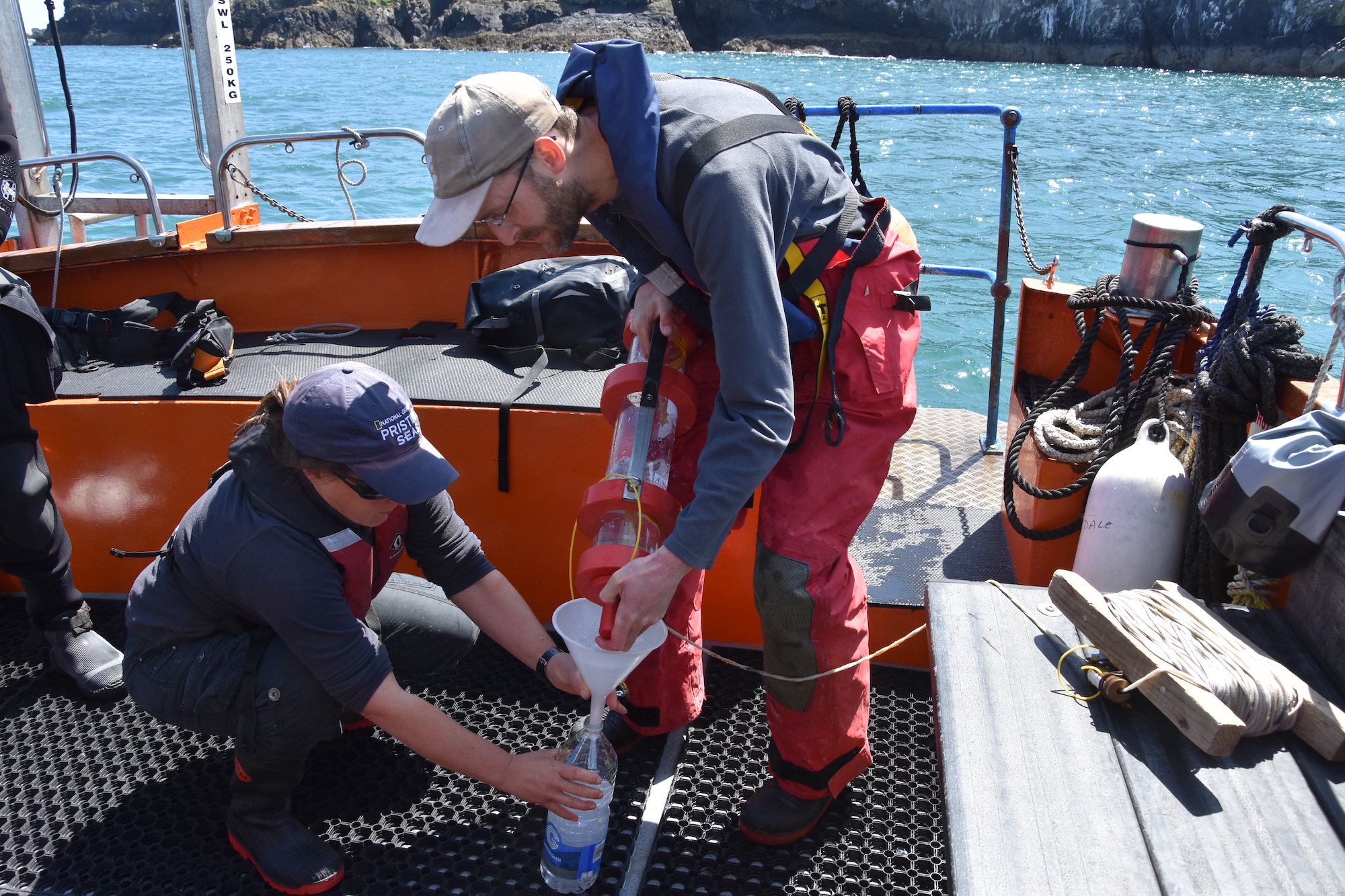 Ecostructure Tools and Outputs
Ecostructure project researchers created a variety of tools and outputs that can be used by coastal managers, researchers, and practitioners to increase uptake of opportunities to employ coastal eco-engineering solutions to climate change adaptation and support evidence-based planning and decision-making for marine artificial structures.
A guide produced by Arup for Ecostructure compiles and describes the main Ecostructure project outputs to allow practitioners to understand the research objectives of each one, main findings and how they can be used in practice to support decision making.
Browse the tools and outputs below.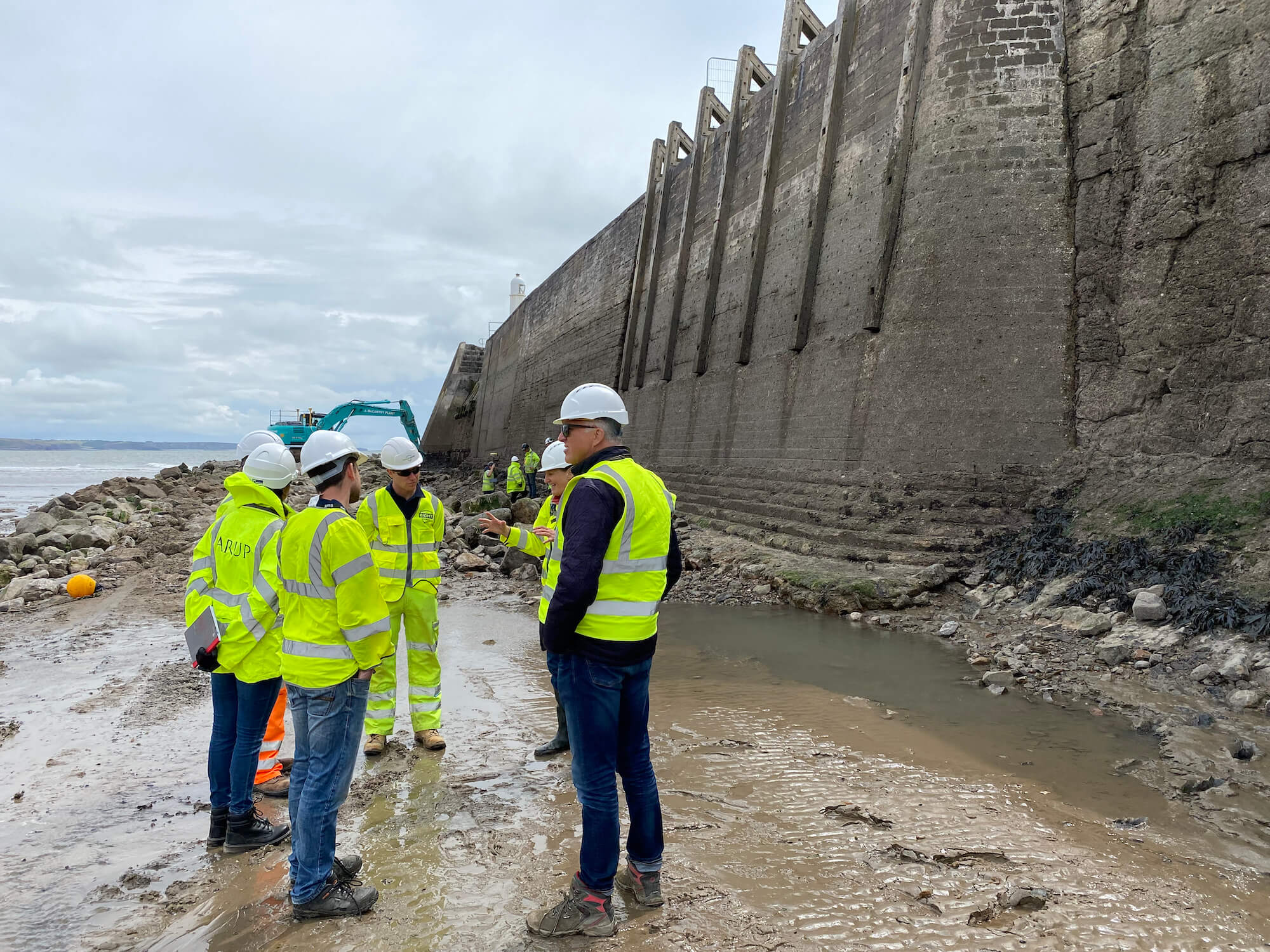 Conservation Evidence Synopsis
---
Ecostructure tested a range of existing eco-engineering interventions in an Irish Sea context and conducted a thorough review of the literature to produce a synopsis of the current evidence on eco-engineering. The synopsis, hosted by Conservation Evidence, provides an accessible evidence base to allow practitioners to make informed decisions on the best way to apply the eco-engineering approach to any given project.
BioPredict
---
The topography and biodiversity of natural and artificial substrates at 69 selected sites were analysed at finer scales using aerial drones, LIDAR and photogrammetry alongside ecological surveys. This data is used in our online BioPredict tool, which is designed to facilitate the incorporation of biodiversity into the coastal planning process by predicting the biological communities that will be supported by proposed new artificial structures on the coast of the Irish Sea.
Larval Dispersal Modelling Tool
---
Non native species are transported to new areas in the ocean through human vectors such as hull fouling.  However once they have arrived and colonised in a new region they typically spread through natural means, often through dispersal of larval stages in the plankton. Our online larval dispersal tool uses hydrodynamic models to model dispersal of larvae from coastal locations in the Irish Sea, providing insights into the potential future spread of both native and non-native species.
EF Predict
Predicting ecosystem functions & services provided by coastal intertidal communities around the UK and Ireland
Ecostructure's EFPredict tool is a modelling tool for predicting ecosystem functions, rates and processes for coastal intertidal communities around the UK and Ireland. EF Predict can be used to predict the ecosystem functions of biological communities supported by artificial structures, from which it's possible to infer the ecosystem services that they might provide.
Ecostructure Mapping Repository
---
Ecostructure researchers mapped 3405 artificial structures and 1260 coastal flood defences on the Irish and Welsh shores of the Irish Sea, producing GIS maps that are available in an online repository. This work provides an indication of the current extent of coastal hardening and a basis for predicting further developments in response to climate change.
Natural Topography Tiles, Panels and Blocks
---
Ecostructure's ecological and topographic data were used to develop small tiles that replicated the topography of natural substrates associated with high levels of biodiversity or with rare or ecologically important species. These can be fixed to existing coastal structures such as sea walls.
Ecostructure researchers in collaboration with industry partners have designed large-scale habitat units inspired based on natural topography, which will be installed at sites within the Dublin Port Authority area in late 2022. Please contact our researchers Paul Brooks or Ciaran McNally at University College Dublin if you would like to arrange a visit or know more about our research.
Contact Paul Brooks: paul.brooks@ucd.ie
Contact Ciaran McNally: ciaran.mcnally@ucd.ie
Above: Natural topography tiles before and during colonisation by marine organisms. Textured surfaces like these, when deployed on marine artificial structures like seawalls, can provide shelter and homes to marine flora and fauna.
eDNA Tools and Methodologies
---
Ecostructure has used quantitative PCR and DNA metabarcoding approaches to develop and test methods for early detection of non-native species from environmental DNA in water samples.
Lobster Habitat Units
---
Artificial habitat units were designed to increase the survival of small, hatchery-reared lobsters following release into the sea and to provide additional refuges for larger juvenile and adult lobsters on the seabed.
Please contact our researchers Tom Fairchild or Matt Perkins at Swansea University if you would like to know more about this research.
Contact Matt Perkins: m.j.perkins@swansea.ac.uk
Contact Tom Fairchild: t.fairchild@swansea.ac.uk
Biosecurity Education Tool
---
for recreational boating and paddling organisations, marina operators and water sport centres
Join our virtual marina to learn more about British and Irish marine habitats, invasive non-native species, and what you can do to stop the spread of potential marine pests (biosecurity). Any recreational boater, paddler, organisation, marina or watersports center is welcome to use this space. Feel free to invite up to 20 people into the space for training at the same time. The more people in the marina, the more fun and interactive the biosecurity learning experience will be. Previous participants have even said they had no idea about invasive marine non native species or their role in biosecurity before this course, and think all boaters should be encouraged to do more training like this.
If you would like a facilitator to help, or a bigger or adapted space, please contact L.Morris-Webb@Bangor.ac.uk.