Browse and download educational resources that have been produced as part of Ecostructure, including videos, fact sheets and field guides, and our best practice newsletters.
Enhancing the Biodiversity of Marine Artificial Structures
Enhancing the biodiversity of marine artificial structures is of increasing interest, with both policy push and industry desire to incorporate biodiversity-friendly infrastructure into marine and coastal developments. Following methods developed by the Conservation Evidence project, we summarised the documented evidence for the effectiveness of conservation actions that can be taken to enhance the biodiversity of marine artificial structures. View the animated explainer video below to learn more!
View the online resource here or download the full synopsis here.
Bite-Sized Research
Get to know Ecostructure researchers and the work they conducted in these short videos covering various aspects of the project, from sampling non-native species to lobster habitat unit design.
View the full playlist with all ten videos here.
Ecostructure Final Conference
Watch all the presentations from our Final Conference in June 2022, which summarise our research activities and findings from the project in detail.
View the full playlist here.
360° Videos
View videos using immersive 360° filming technology to browse the Irish Sea coast, both under and above the water, to get a new perspective on the Irish Sea coast and the issues it faces.
View the full playlist here.
RESOURCE 2
Fact Sheets & Field Guides
Ecostructure created fact sheets, field guides, and information boards to explain eco-engineering and biosecurity to a variety of audiences. Designed and produced by Ecostructure's communication team (Amy Dozier and Kathrin Kopke of University College Cork).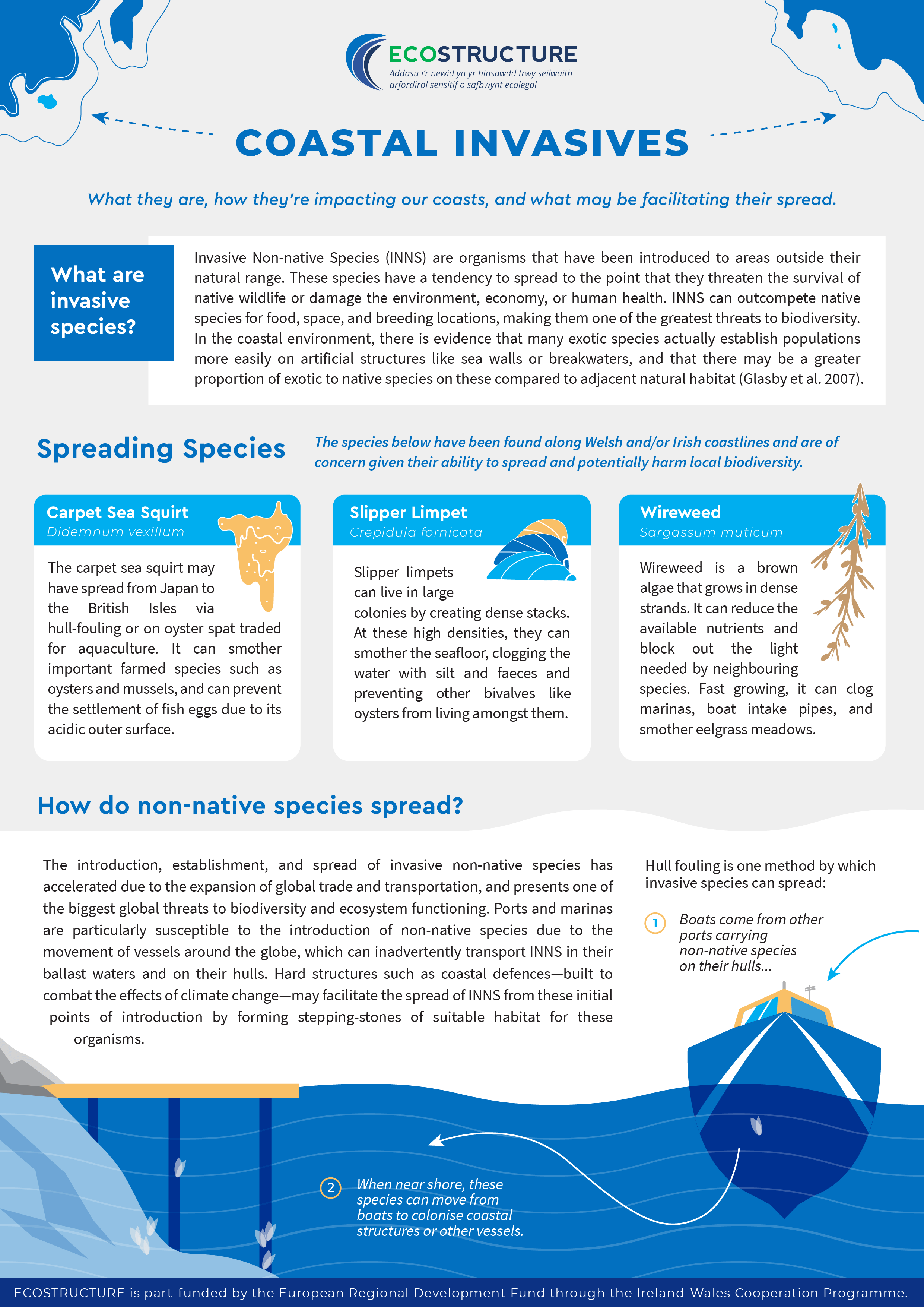 FACT SHEET
Coastal Invasive Species
The introduction and spread of invasive non-native species presents one of the biggest global threats to biodiversity and ecosystems. Invasive species have a tendency to spread to the point that they threaten the survival of native wildlife or damage the environment, economy, or human health. We've created a fact sheet to help you learn more about marine invasive species, as well as what we're researching and what you can do to prevent their spread. Print this fact sheet for your students, organisation or business, or have a read through yourself by clicking the buttons below.

---
Suitable for schools and classes
Great for workshops
---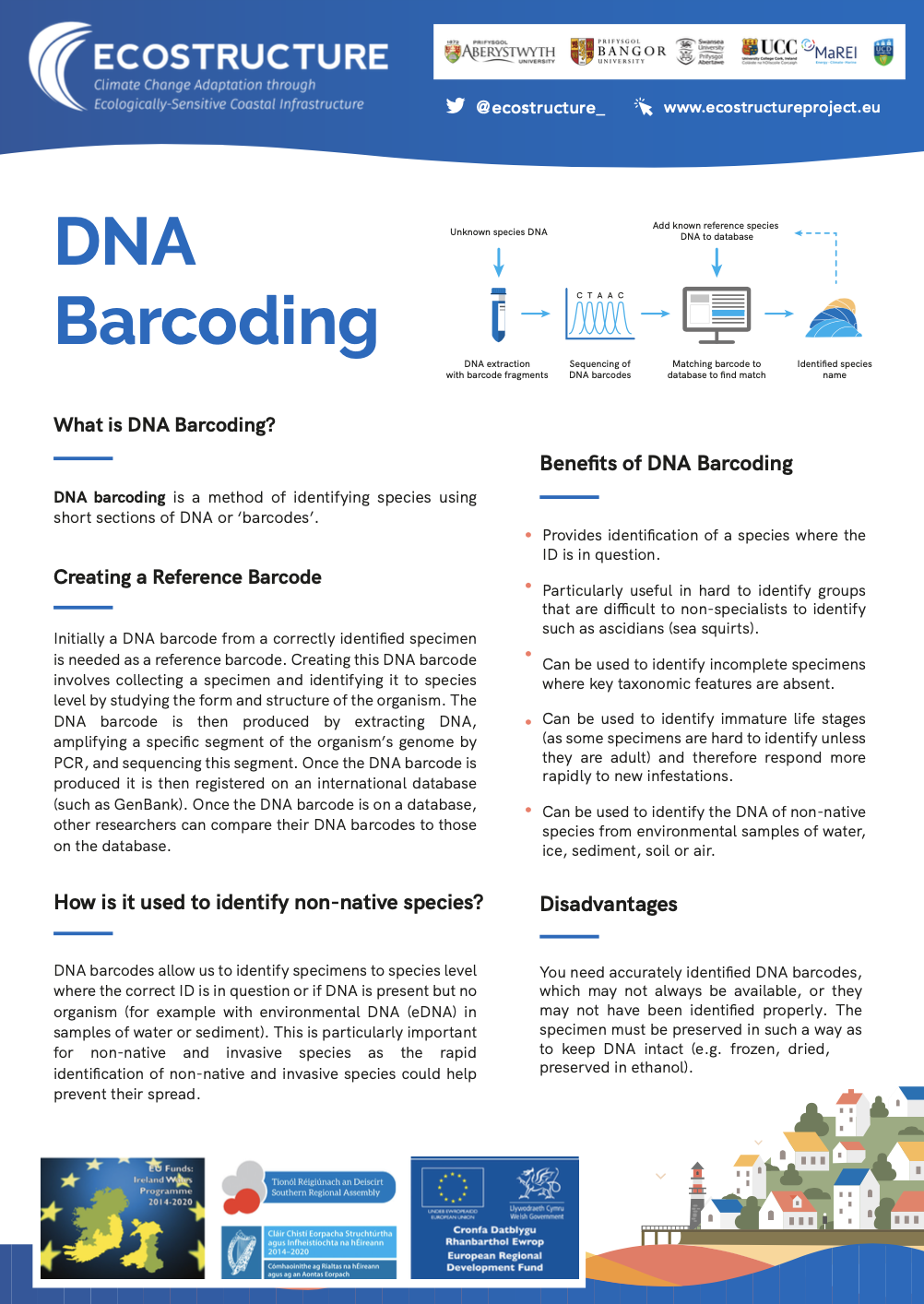 FACT SHEET
eDNA and DNA Barcoding
Much of Ecostructure's research involves the use of environmental DNA, or eDNA, and DNA barcoding. Learn about these two concepts and how we employ them in this fact sheet pack, suitable for young adults and adults who want to learn more about how genetics is used to identify marine invasive nonnative species. Download the fact sheets in English and Welsh below.
---
Suitable for college-aged students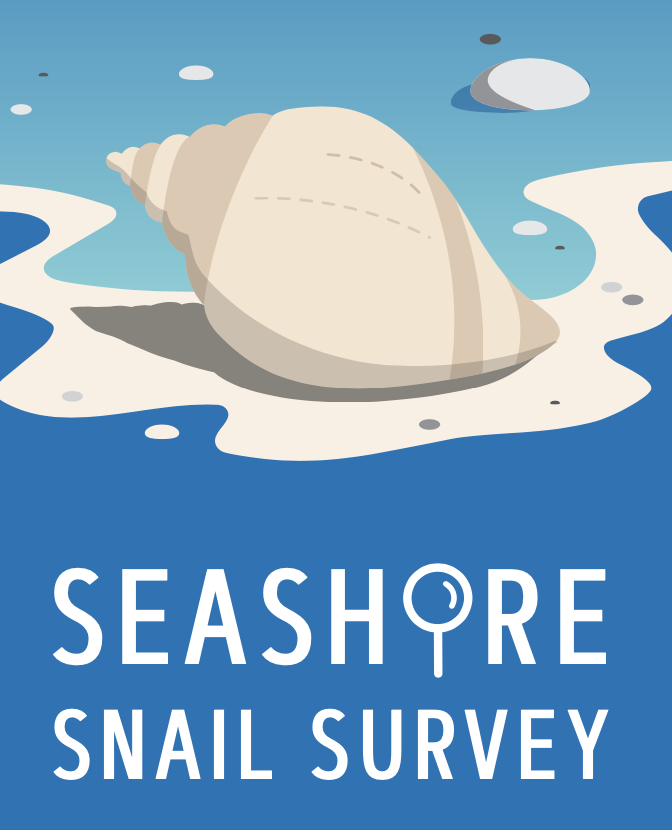 IDENTIFICATION GUIDE
Seashore Snail Field Guide
Ecostructure conducted a citizen science intiative to contribute sightings of seashore snails along the Irish Sea. As part of this Seashore Snail Survey, we created a handy field guide to help you identify common snails found on rocky shores. Learn to spot the dogwhelk, purple topshell, and toothed topshell with this printable guide.
---
Great for families and students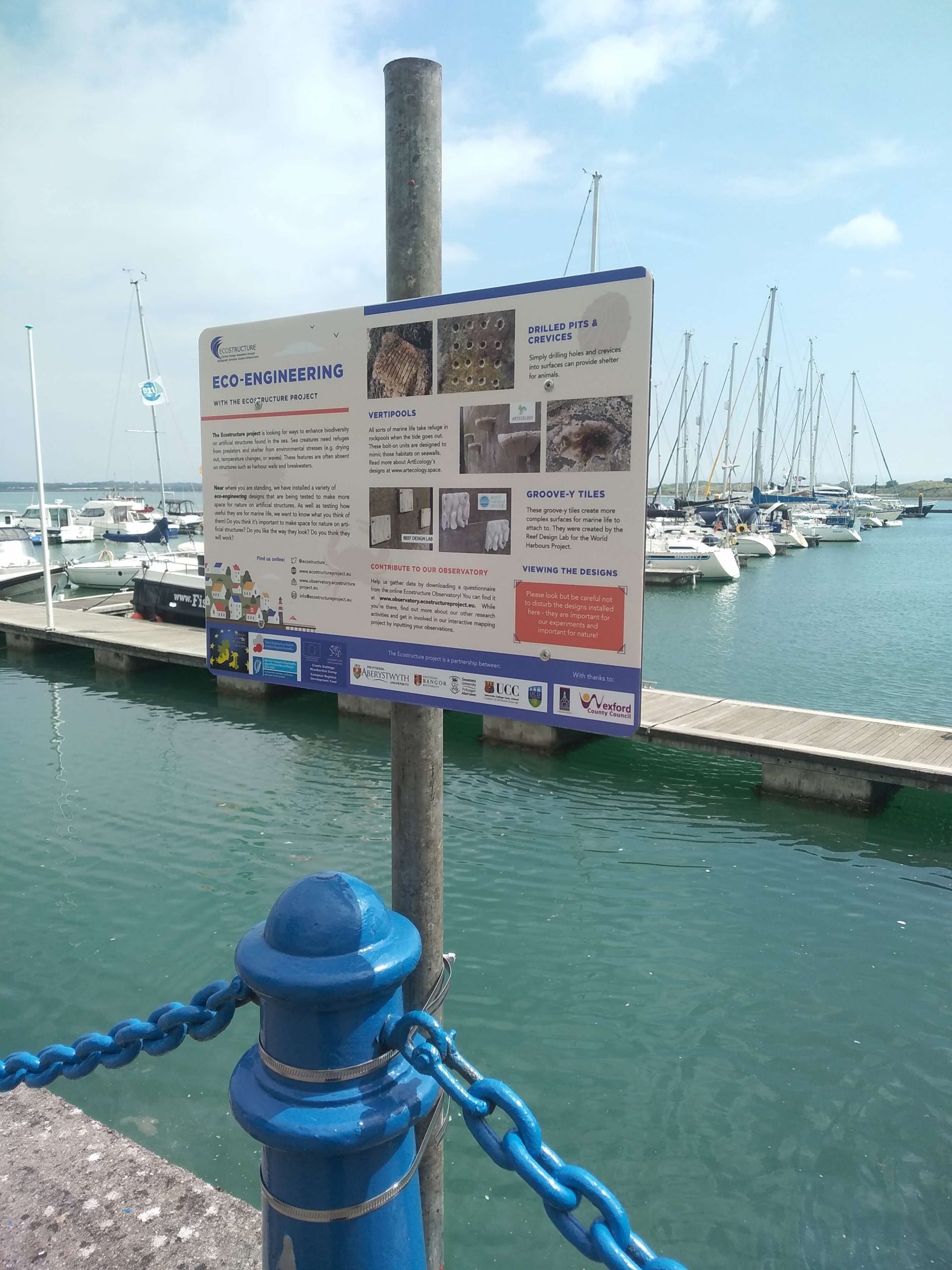 INFORMATION BOARD
Information Boards on Eco-engineering
We installed information boards to explain and accompany experimental eco-engineering installations around Ireland (Kilmore Quay, Co. Wexford and Malahide Marine) and Wales (New Quay, Prestatyn, and Milford Haven). These give an overview of eco-engineering and various designs that can be incorporated to increase the biodiversity found on artificial coastal structures.
Thank you to Malahide Marina, Wexford County Council, Ceredigion County Council, Denbighshire County Council, Wildlife Trust South Wales, and Cardigan Bay Marine Wildlife Centre for allowing us to install experiments and information boards.
---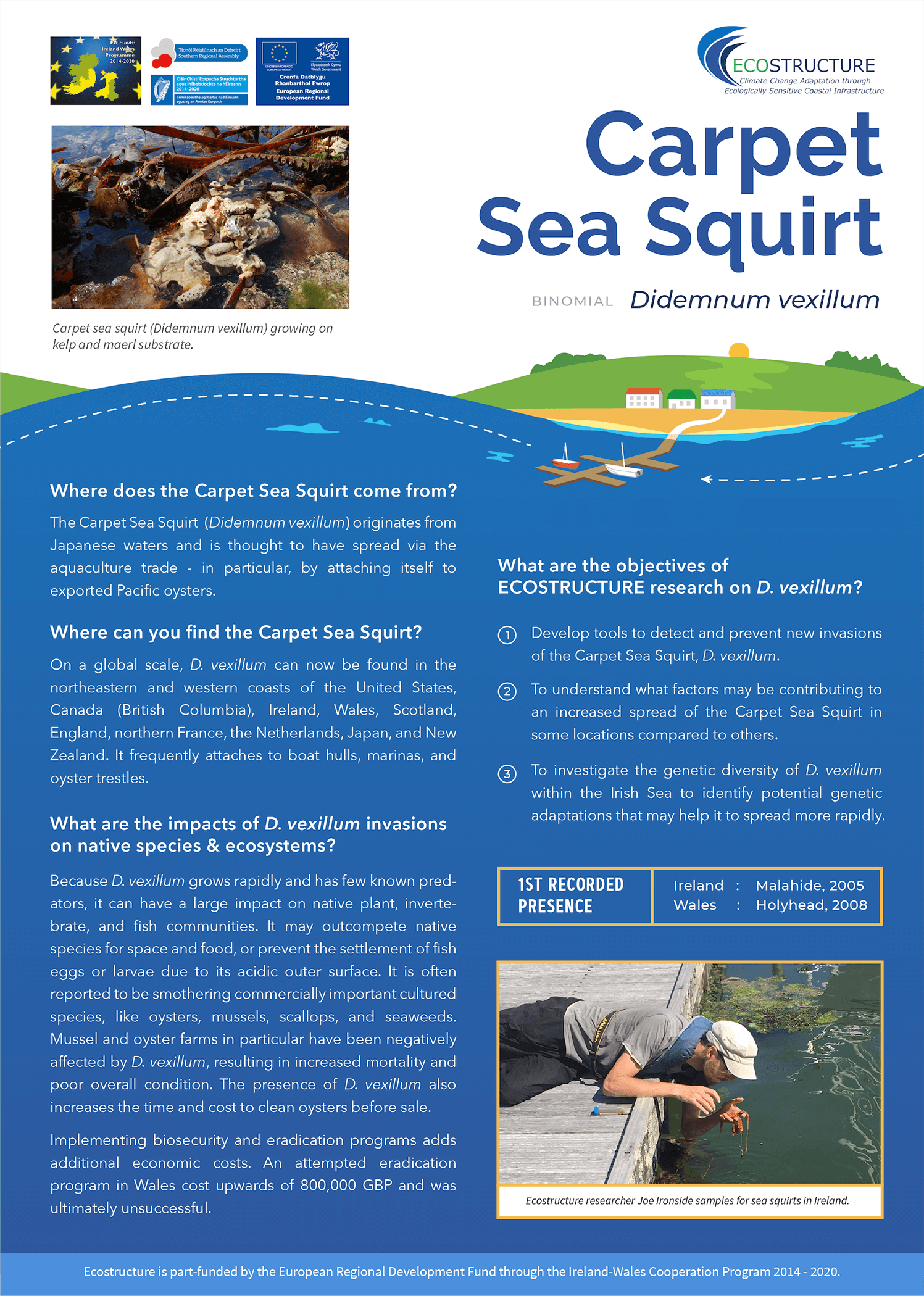 FACT SHEET
Carpet Sea Squirt
The Carpet Sea Squirt (Didemnum vexillum) is an invasive marine species originally from Japan that is beginning to spread along the Irish and Welsh coasts. Ecostructure investigated Carpet Sea Squirt populations in the Irish Sea, exploring whether certain populations have genetic adaptations that allow them to spread more rapidly. To learn more about the Carpet Sea Squirt, view or download the following fact sheet, which comes with a crossword to test your knowledge!

---
Suitable for upper secondary and college-level students
Suitable for workshops
---
RESOURCE 3
Project Newsletters
Our project newsletters served as attractive, easy-to-read reports on Ecostructure's research highlights every year. Below, find our newsletters from 2017 - 2021 in English and Welsh. Designed by Amy Dozier of MaREI, University College Cork.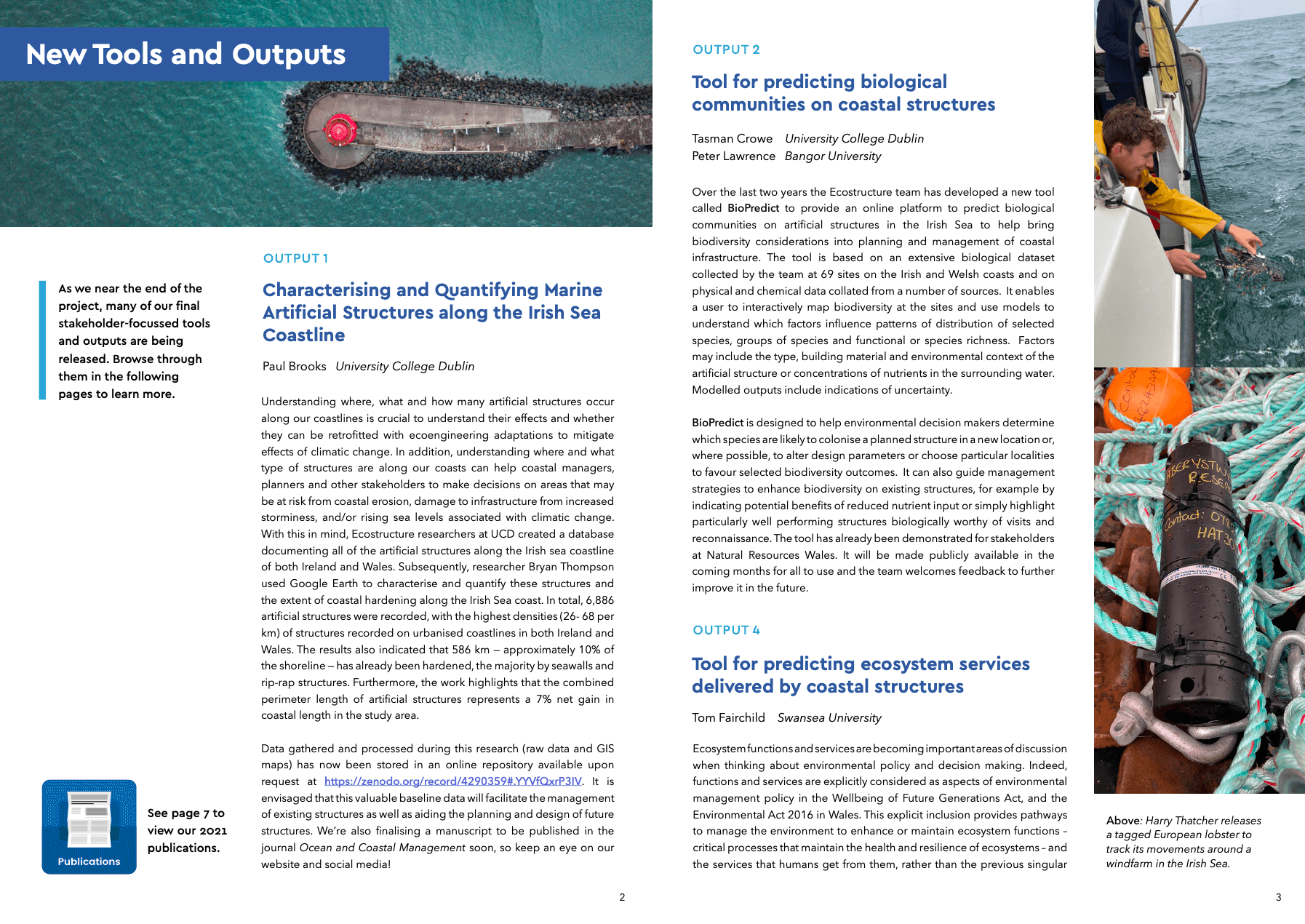 2021
Read a summary of our research in 2021.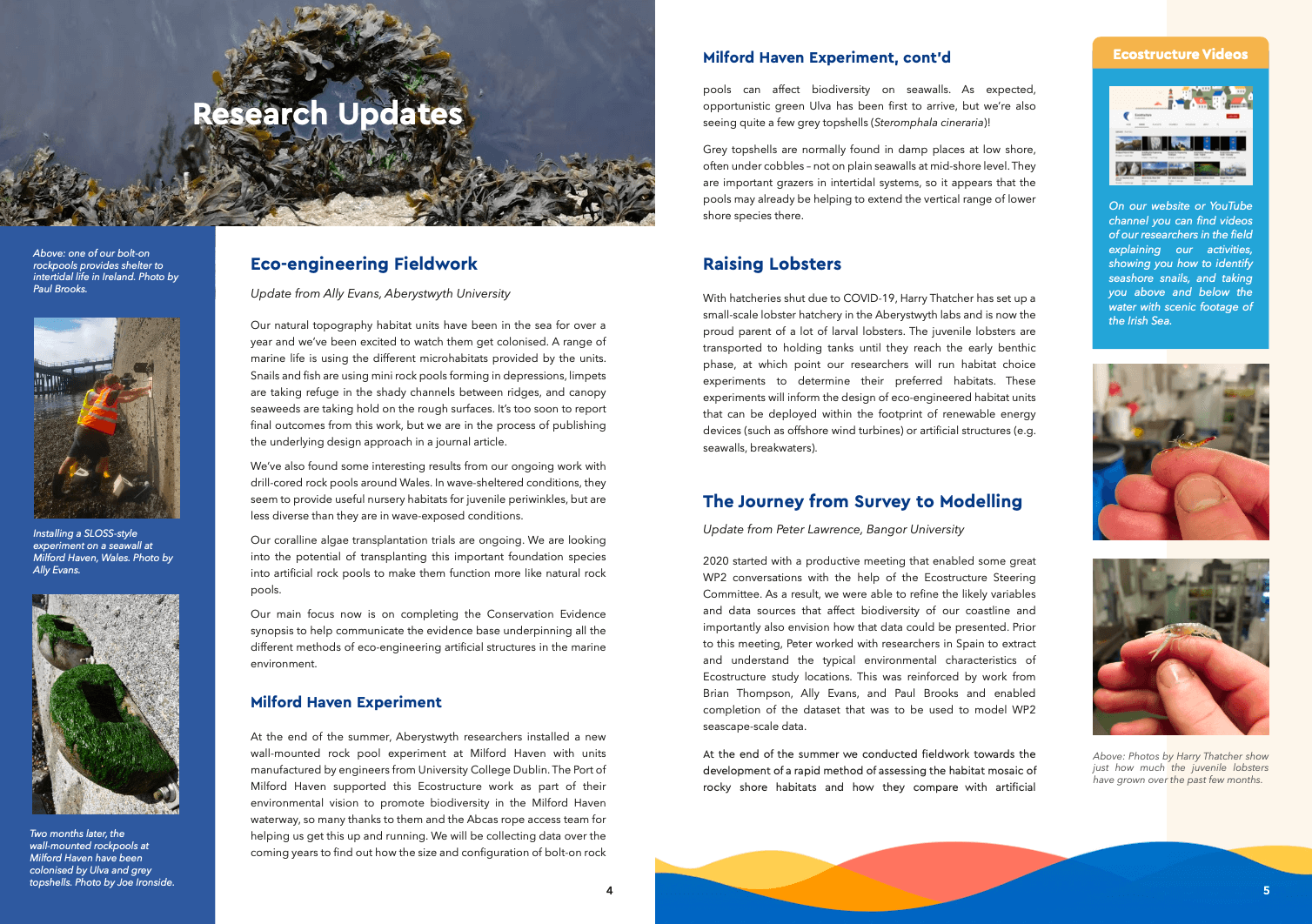 2020
Read a summary of our research in 2020.